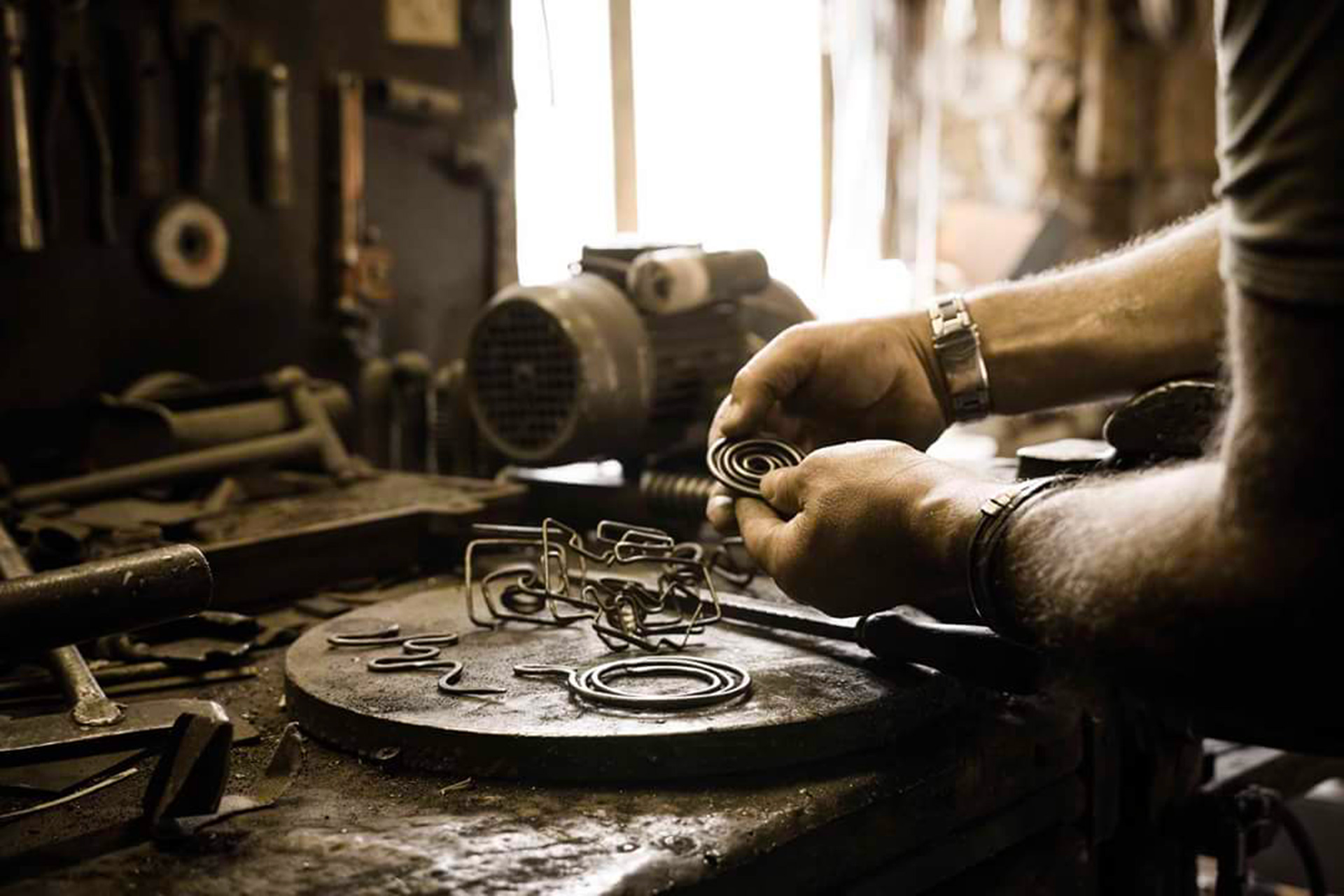 Mendittorosa Design Signature
Very far from choosing an easy path of generic boxes, bottles and caps; on the opposite side of a saving money position and 100% against a recognisable production uniformity, Mendittorosa treats each fragrance by its own identity building around it its own unique attributes, details and decorations in perfect blend with the symbolism and the meaning of the fragrance project.
The founder has called around the project a precious team of Italian artists and Artisans, who with love and passion are infesting their time, genius and giving their hands to make Mendittorosa packaging a story of uniqueness and care, impossible to see in any other perfumery collection.
Perfume lovers all over the world have fallen in love with the carefully wrought adornments, packaging and subtle details that have been applied to each of the individual launches. These often have layers of meaning that only increase the beauty and wonder of the Odori D'Anima and Talismans Collections. Everybody can see the difference of our signature .
At the end of the day, a key message to take away from the artisanal processes of Mendittorosa is sustainability, an ethos so many of us are considering now as we move through our daily lives.  The Mendittorosa packaging is not designed to be disposable or dismissed as secondary. Flacons, lids, boxes, adornments, poems, artwork and of course the juice itself; these things are unique, hand-crafted by artisans, to be treasured, collected and valued. Perhaps reused in a different way. Instead of making natural or organic claims, we want to make something so special, it is impossible to throw away.
Who cannot recognize the wooden boxes that house the flacons? Pure birch wood are designed by Tuscan sculptor/artist Alessandro Reggioli. They are licensed replicas of the crates used by him to transport his art around the world. There is no other packaging like it on the perfume market.
Or the bespoken unique and elaborately knotted wire tops created by Italian artist Mauro Carrazza representing 'knots and roots, nest and streets.. loops of time without time'…?
MORE DETAILS