The Odori D'Anima and Talismans Collections are the unique result of a vibrant collaborative process of noses, designers, artists, artisans and writers.  Every part of the process has something to say about the themes of individual perfumes and the overall imaginative arc of Mendittorosa Brand Director and creative heart Stefania Squeglia.
Perfume lovers all over the world have fallen in love with the carefully wrought adornments, packaging and subtle details that have been applied to each of the individual launches. These often have layers of meaning that only increase the beauty and wonder of the Odori D'Anima and Talismans Collections. Instead of choosing an easy path of generic boxes, bottles and caps; to save money or produce a recognisable uniformity, Mendittorosa treats each fragrance by its own identity building around it its own unique attributes.
Since launching Mendittorosa, Stefania has gathered around her a select and brilliant group of artists and artisans who have worked to deliver a dazzling variety of objects from the juice itself to the distinctive art-crate wooden perfume boxes, handmade caps, jewels and adornments for the flacons, bespoke drawings and photography.
Alessandro Reggioli, Tuscan Sculptor
Mauro Carrazza, histrionic artisan artist
Luisa Verna, mirrors maker
The caps and bottle accessories have been created to meld with the mood and thematics of the perfumes. Alessandro Reggioli designed the smooth wooden lines of the Ithaka cap and the accompanying incised copper tablets that are hand-tied to the flacons. He is also responsible for the beautiful raku caps for Sogno Reale and Talento, the chunks of glittering star atop Sirio, the always different Le Mat "chapeau"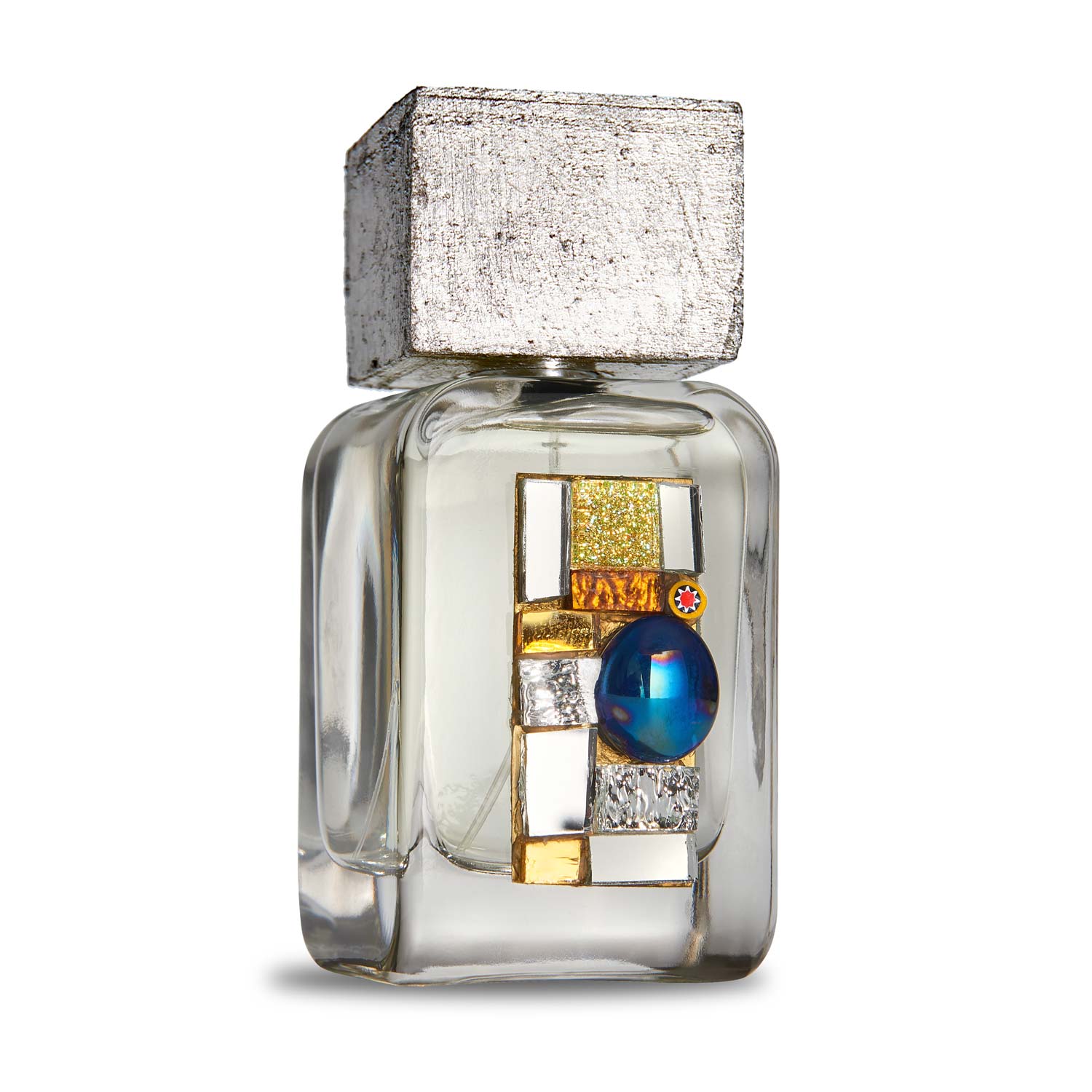 The Talisman Nettuno bottles have a unique jewel-like design style, literally reflective of the thematic mood of the perfume's galactic and cerulean personality. Each of the flacons is decorated with a panel of glass beads and pieces of coloured glass hand–assembled by Italian mirror mosaicist Luisa Degli Specchi. Each piece is unique and therefore each bottle is one of a kind.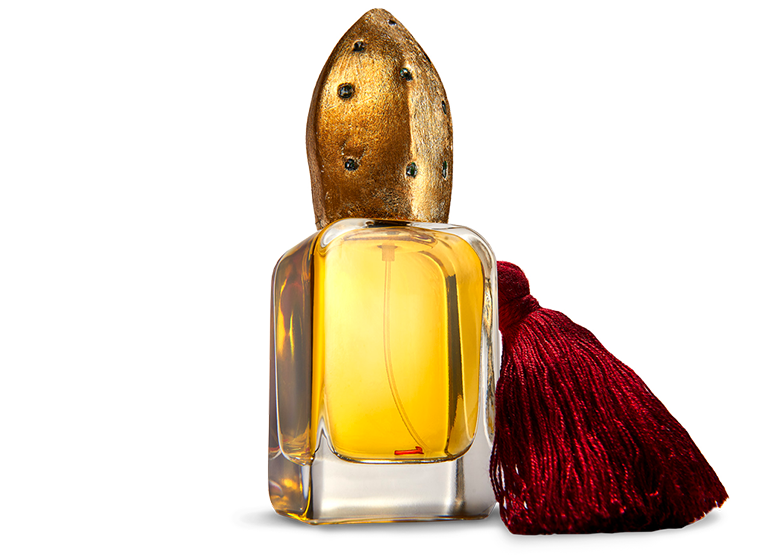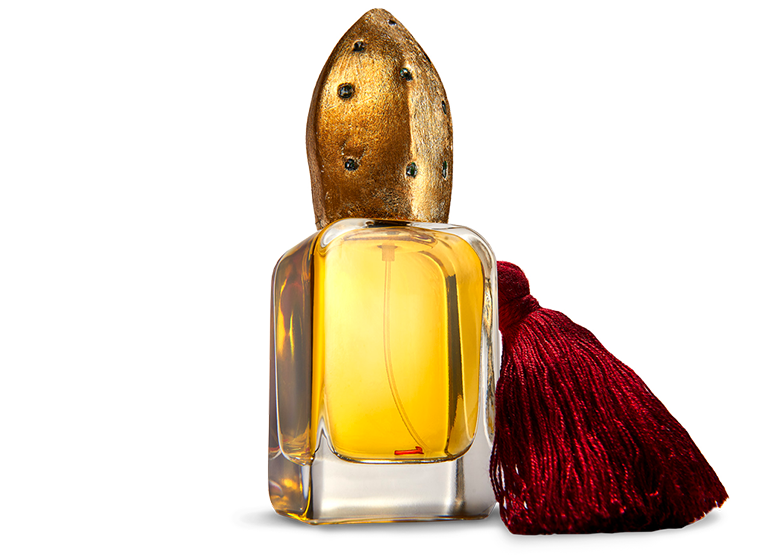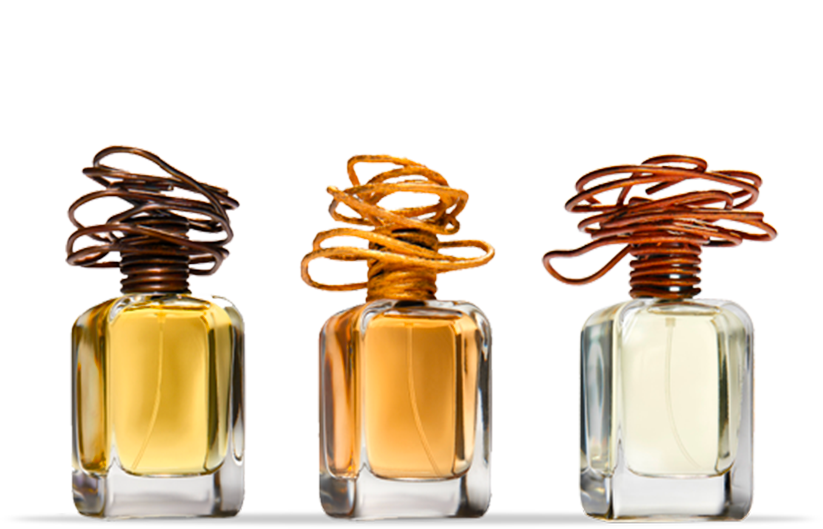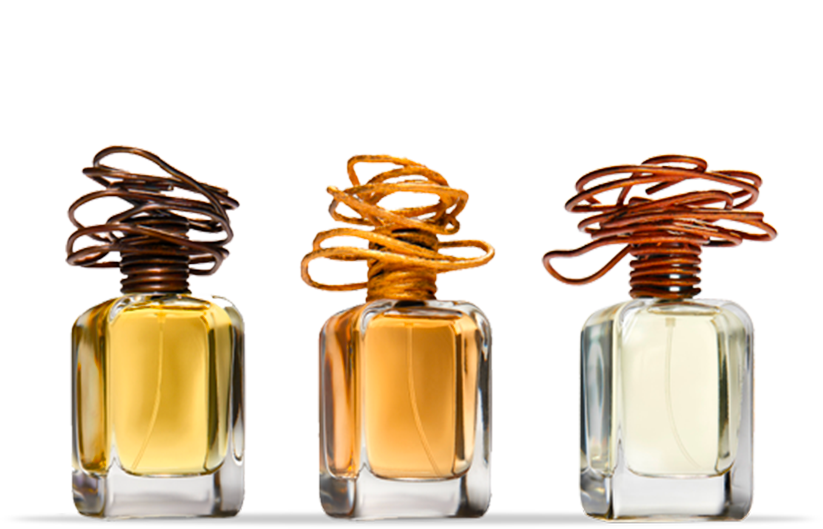 Unique and elaborately knotted wire tops created by Italian artist Mauro Carrazza representing 'knots and roots, nest and streets.. loops of time without time'.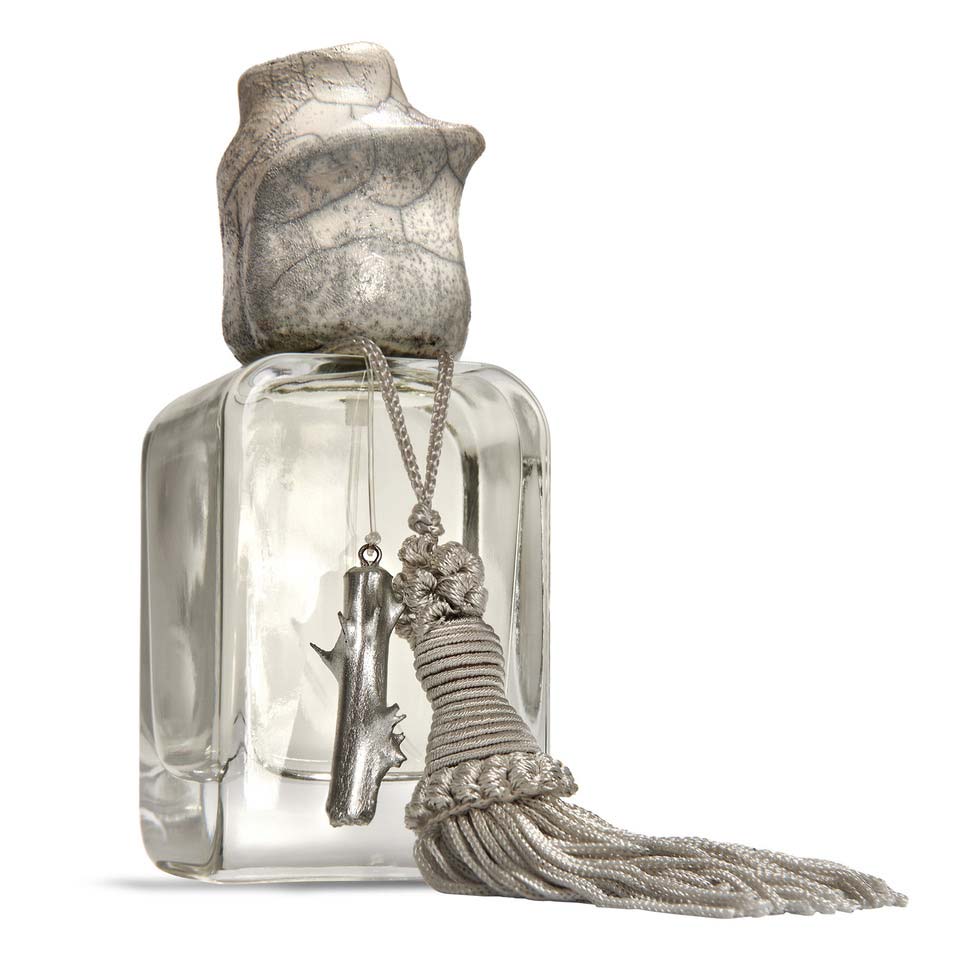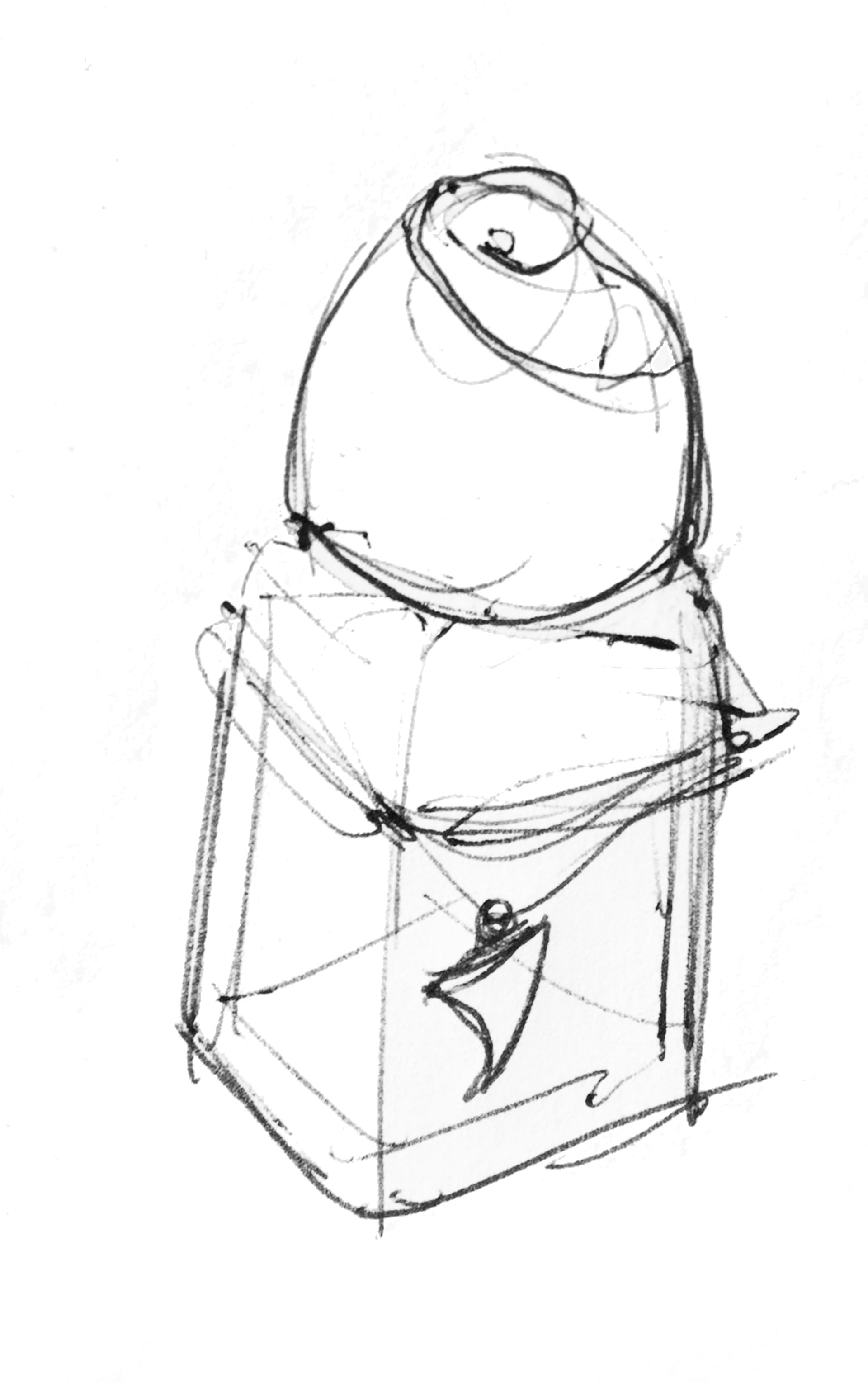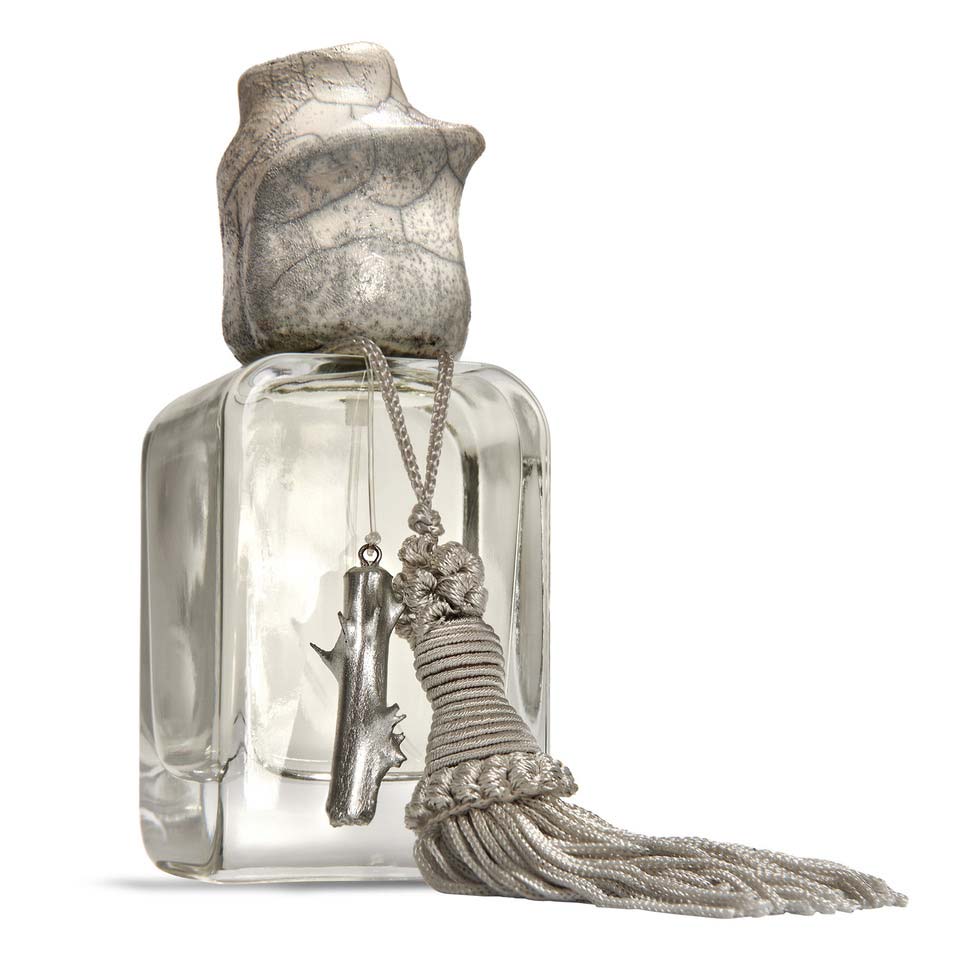 There is a very precious detail that Alessandro has made for Talento, the rose and mint perfume created by Amélie Bourgeois and Camille Chemardin. It is a cutting of real rose stem, dipped in resin and painted silver. This necklace hangs from the neck of the bottle like a deliciously cruel and alluring talisman.
Raku ceramic is a special process where ceramic burns in firing strow, this gives beautiful veinging each time different
The wooden boxes that house the flacons from both Odori D'Anima and Talismans are designed by Tuscan sculptor/artist Alessandro Reggioli. They are licensed replicas of the crates used by him to transport his art around the world. There is no other packaging like it on the perfume market.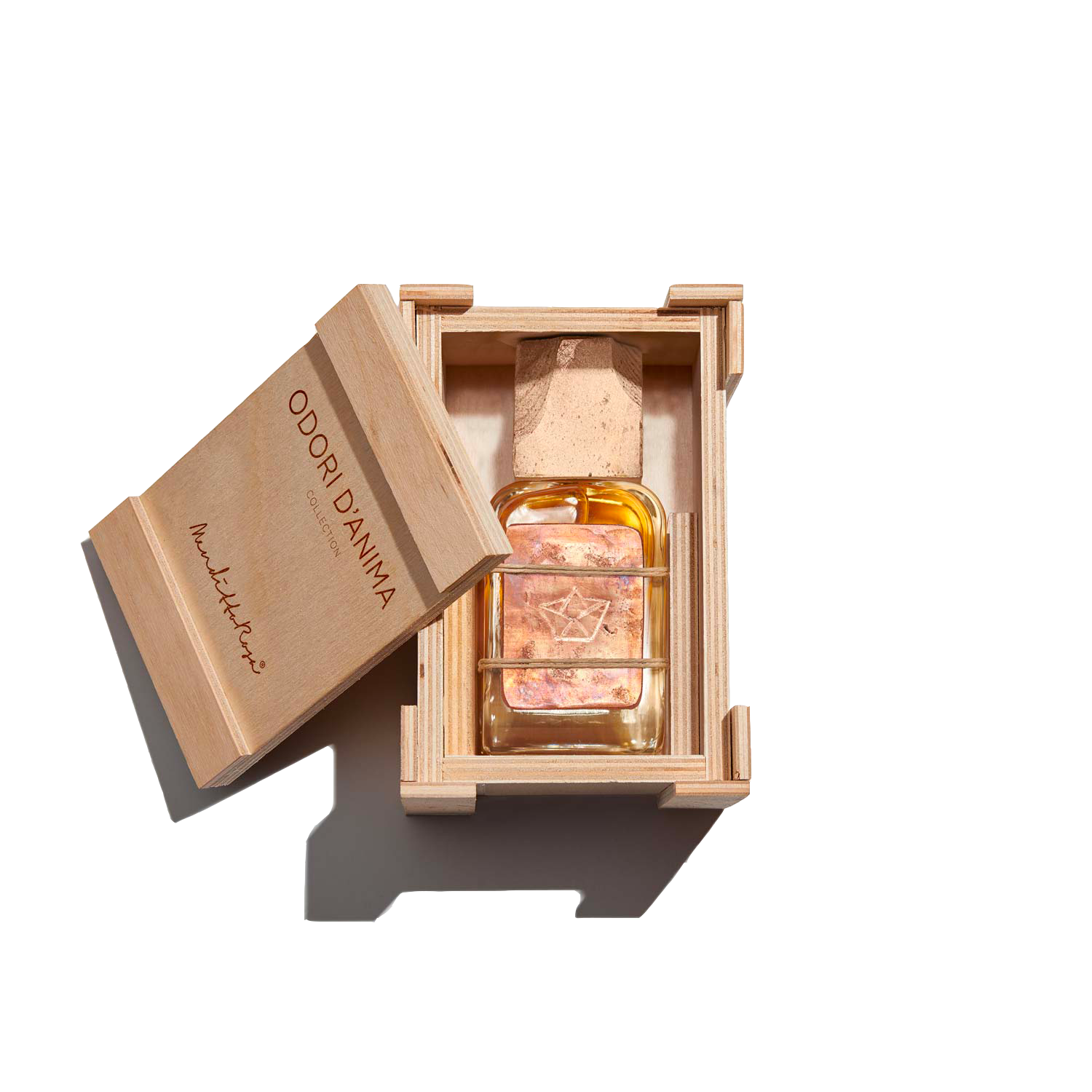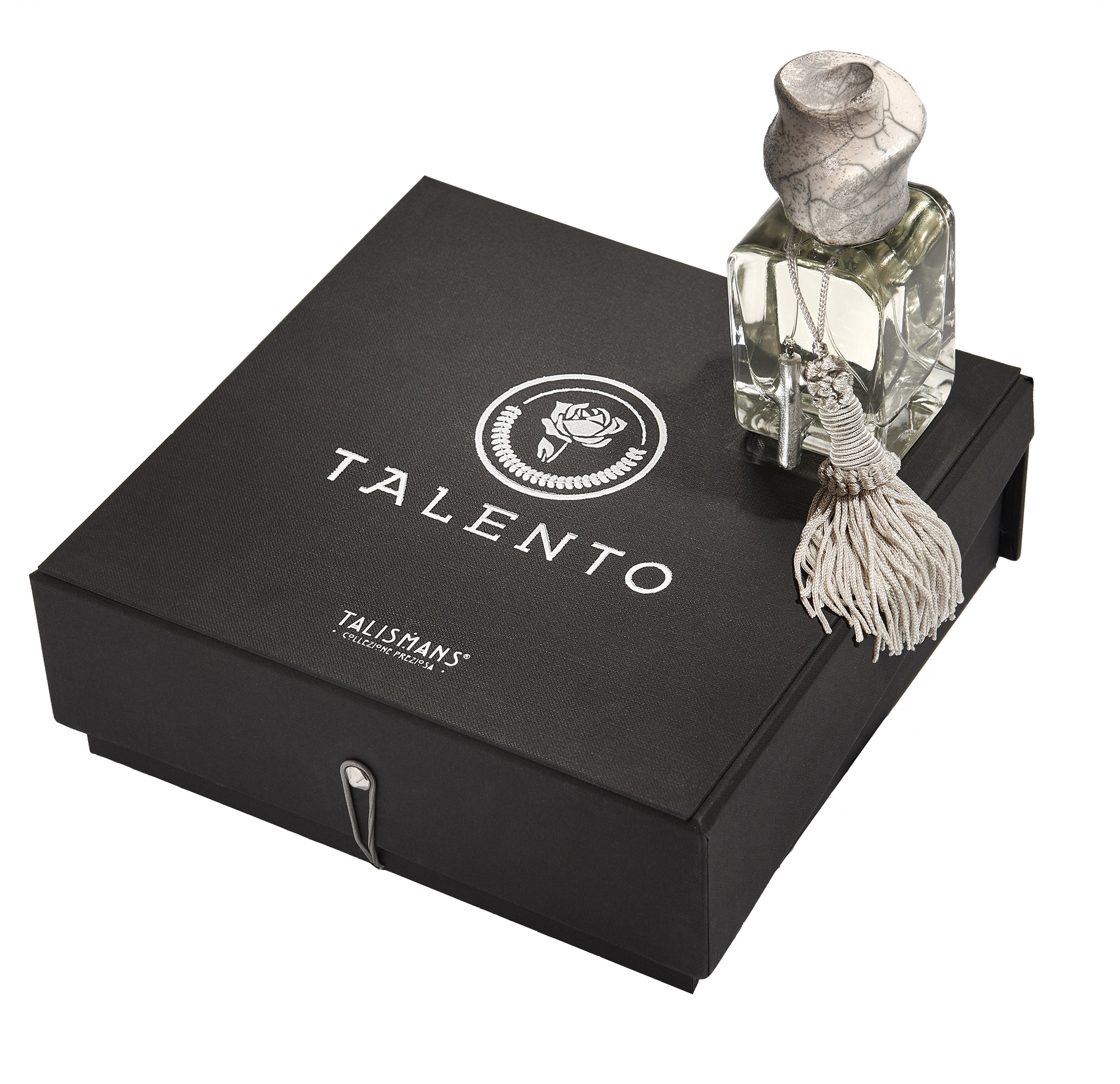 Slip Case, directly from jewelry handcrafting, these cases are hand made in Naples for hosting the Talismans beauty offering a different option of purchase for whom likes to see talismans laying down as jewels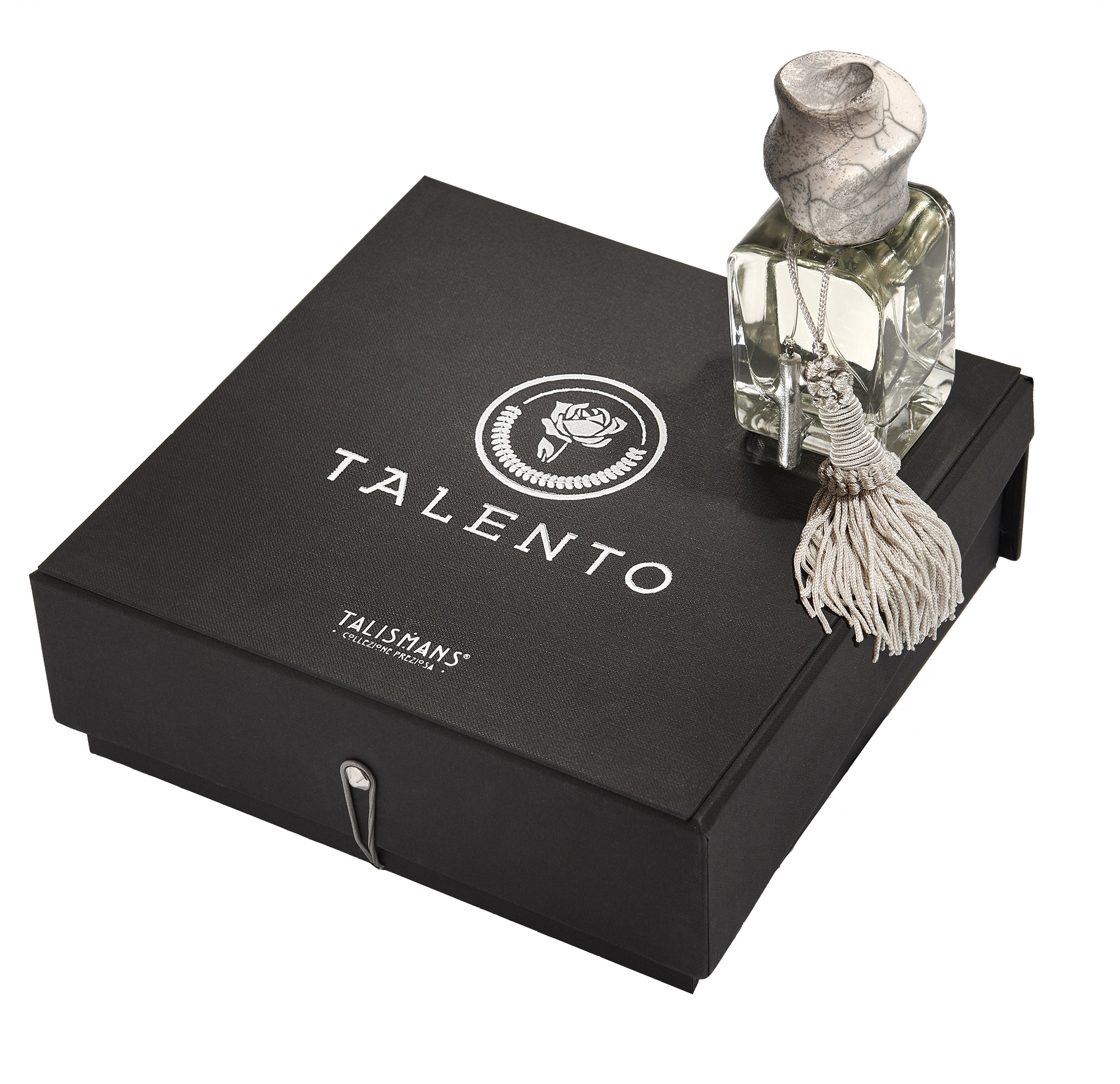 At the end of the day, a key message to take away from the artisanal processes of Mendittorosa is sustainability, an ethos so many of us are considering now as we move through our daily lives.  The Mendittorosa packaging is not designed to be disposable or dismissed as secondary.
Flacons, lids, boxes, adornments, poems, artwork and of course the juice itself; these things are unique, hand-crafted by artisans, to be treasured, collected and valued. Perhaps reused in a different way. Instead of making natural or organic claims, we want to make something so special, it is impossible to throw away.
Mendittorosa is offering a unique packaging offer with the Odori D'Anima and Talismans bottles.
All of them are available to order in either the classic Reggioli wooden crate boxes or the elegant jewellery box slip style cases.
Please note however there are two exceptions to this; Osang and Talento are not available in the wooden crates, just the luxury slip boxes. This is due to the design of the caps and fit of the boxes.