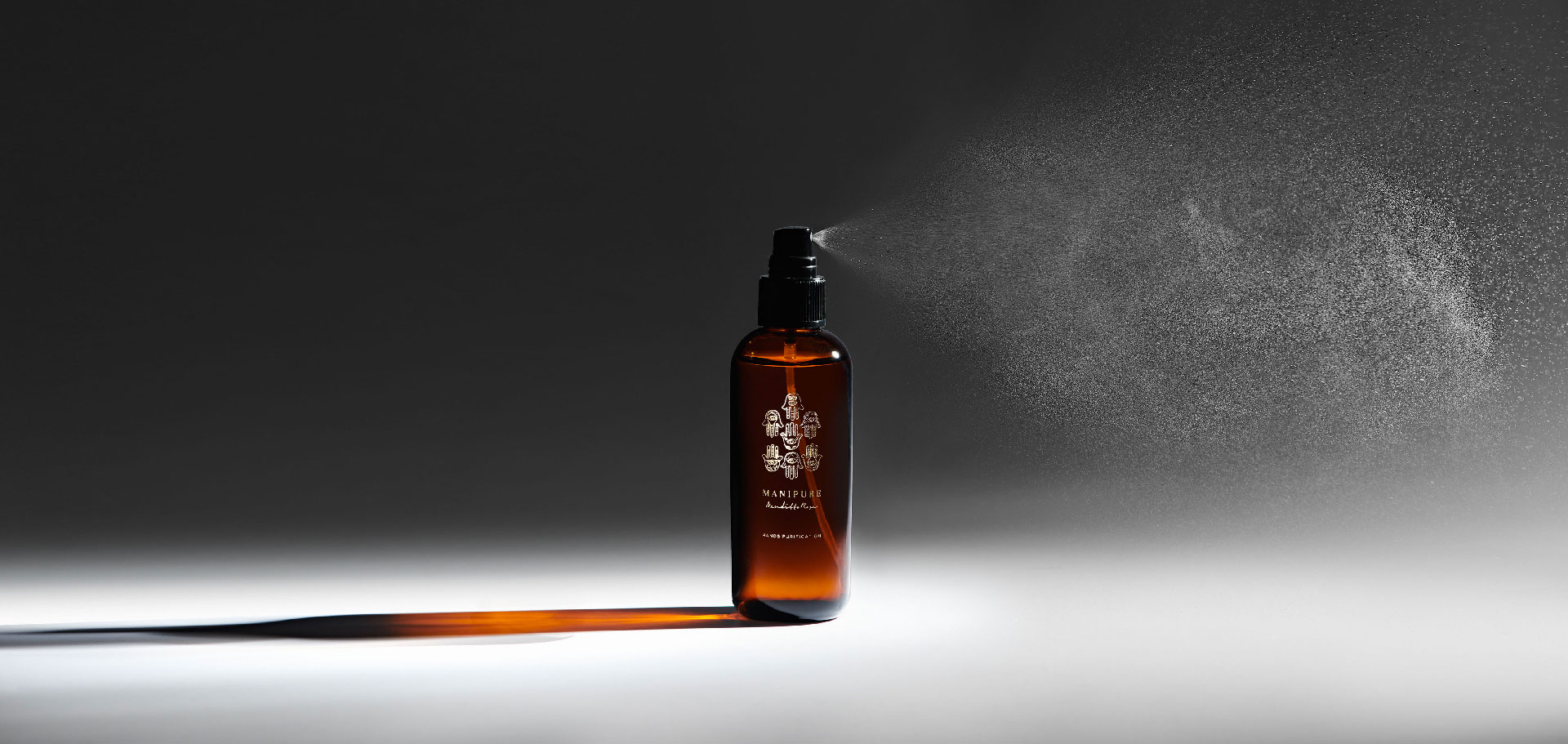 MANIPURE
I started composing these portable cruets for myself and my loved ones. They are based on my knowledge and my lack of confidence in the available market products in general.
I think that only good and undiluted alcohol has a real cleaning effect and gives you a real protection. I also felt the need to strip this creation of all neurotic implications and to free it from bad and penetrating disinfectant and hospital smells. I wanted to make it a pleasant fragrance. An important tool or companion – a welcome ritual in my daily life.
Driven by my particular and aesthetic sense, I wanted a single antidote ready for all eventualities. I sprinkle of course my hands, but eating out also my cutlery, glass and return money. Sometimes also my clothes and mask. The list is long.
I was from the beginning convinced by the importance of making this cruet with a spray, because only a good spray covers the surface in an effective and thorough way. Try it for yourself on the nails or between the fingers, which afterwards will dry quickly.