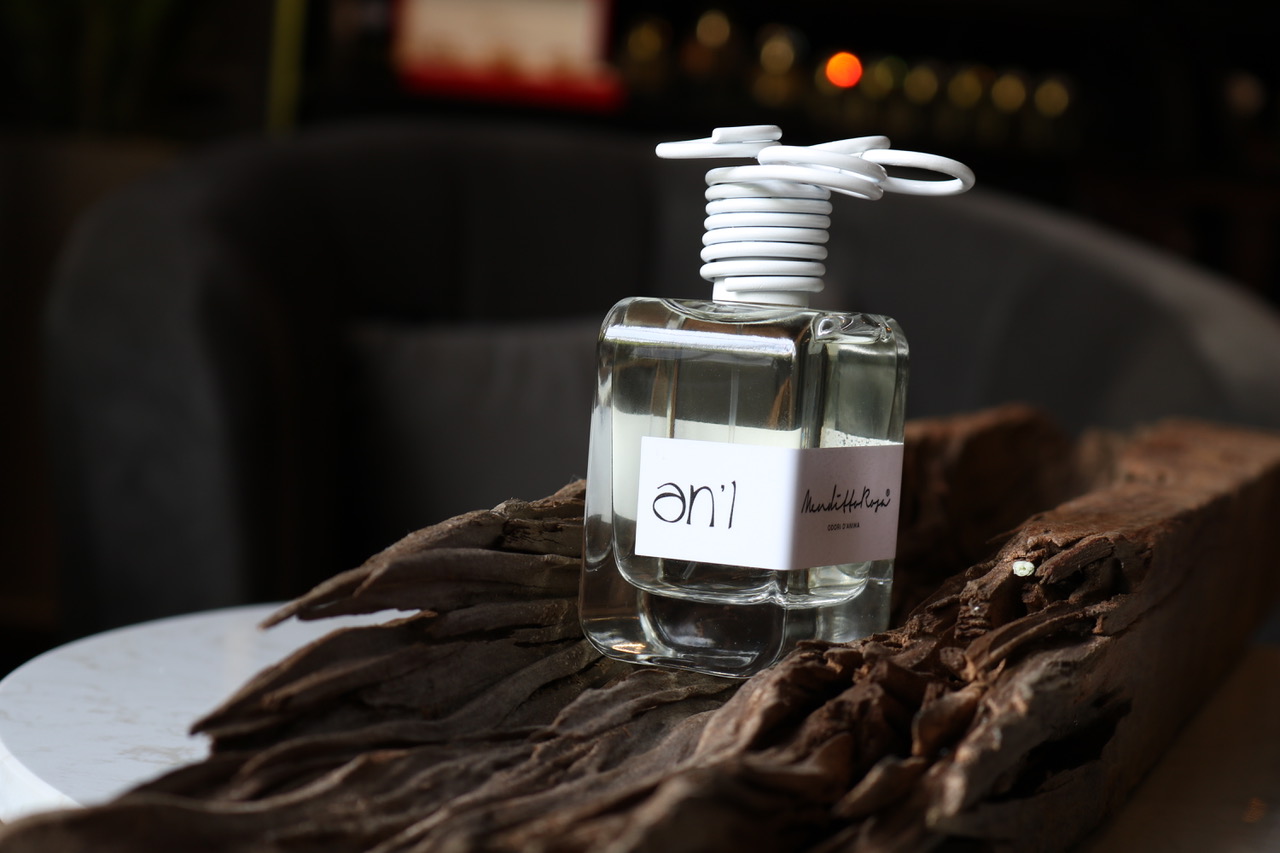 Mendittorosa Private Label
Mendittorosa receives several inquiries for private label projects.
What we normally answer is "Thank you but we cannot"
But of course there are exceptions.
Because when to ask is a customer with the right sensibility and the right vision of producing a very limited exclusive capsule and not a production to repeat ..then we are happy to be part of the project.
In this way we are not charged of a new repeating production that can take off main attention from our creations, but we are part of a unique episode of love for perfumes and beauty, that deserves to be 100 % experienced in particular because unrepeatable.
Summer 2019 , An'l : Mendittorosa for Vietnam
To describe An'l I want use the words of who wanted it.
An'l Mendittorosa
50 unique Niche perfume bottles, An'l, have been introduced to the market, in the name of worldwide limited editions from Mendittorosa – the leading brand in making exclusive and luxurious perfume. The creation of An'l includes Eric Tran, who is the founder/owner of ViinRiic Niche Perfume Gallery chain store, and the perfume collector, advisor, and stylist as well. Limited An'l Mendittorosa is only for sale at two stores of ViinRiic. Those editions require every owner to book ahead, get the ordinal number and give their name – which will be printed on each distinctive label. Also, this event has set the cornerstone about the collaboration between a Vietnamese perfume brand and Stefania Squeglia.
Every day, we are enrolled in such a rat race. At the far end of the road, wealthiness, reputation, and power might be waiting for all of us. Some people who met their lucky star and got everything they need, surprisingly, realized that "happiness" was not the true value they had been looking for.
The human might be all looking for the same thing – "An", which means "Peace".
We at ViinRiic are genuinely grateful for this unique and mindfulness-based creation from Mendittorosa (Stefania). After almost one year working together, more than six thousand miles of distance, six trials, bottle designs with every detail is carefully considered, this masterpiece is nearly complete. We have put the aroma as well as the story in their right place around one word – An'l.
An'l is the combination of both Vietnamese and Italian language.
* An, in Vietnamese, means "Peace".
* Al, in Italian, means "seek", "pursue".
* An and Al, in one word, stand for the willingness to find Peace – Inner Peace.
An'l, after a year, has been created by that grace.
For all of us at ViinRiic, An'l is the tiny sugar bar melted in a bitter cup of tea, calm the taste, and wipe out all the tiredness and madness. I love the slight sweet odor of honey and black tea, which could open our heart and keep our soul exposed under the light of feelings, the emotional storms and the iridescent world of imagination. An'l is a wholesome blossom, from the budding phase to the end of time, complete, full of astonishment, and blessed.
The incense comes up in our mind with feelings about youth, activeness, elegance, and relaxation. It starts with the slight aroma of green apple, appeals your soul with the fresh smell of new leather, and complete the journey with the sweet happiness of amber (which is brighter and more amusing than Sognoreale, indeed). An'l incense and Sandalwood aroma will bring you back to the starting point of your soul, help you to find inner peace, and true quietness.
Life goes on. We live on.
And always does that Peace embrace all of us.
So tell me, have you found it?